Insulation Testing
Electrical insulation testing needs have existed as long as electrical assets themselves. Well-chronicled deficiencies of early insulation systems became apparent almost immediately after first lighting systems were laid over 125 years ago. Earliest tests on insulation systems involved applying a DC voltage across the insulation and measuring the leakage, or resistive current, through it. The origins of DC bridges date back to 1833 and to Samuel Hunter Christie, who invented the first bridge – known as the Wheatstone Bridge after Charles Wheatstone who simply described Christie's circuit and its advantages much more clearly. The first DC portable insulation tester was developed in 1889 by our founders, Sydney Evershed and Ernest Vignoles, and by 1903 was being sold as a Megger insulation tester.
The insulation resistance test, a.k.a., the "Megger test", is as relevant as ever and, in many applications, is preferred to other insulation test methods. Today Megger offers the finest line of 5 kV, 10 kV and 15 kV (dc) insulation resistance testers available anywhere. In particular, MEgger's line of S1 Series Insulation Testers offers unparalleled capability including battery or line operation, best measurement ranges, highest noise resistance, five automatic tests, data storage, RS232 or USB download and MUCH MORE.
Major part of insulation testers in Macedonia are Megger products.
EVN, TM Shtip, ITIS, Technical Institute Macedonia – Negotino, MEPSO and a many more clients are using Megger Insulation Testers such as: CB100, IDAX300 with VAX200, MIT1025, MIT515, MIT 410/2.
FENI Kavadarci uses Megger MIT 1025 Diagnostic Insulation Tester.
Almost all Inspection companies are using Megger Insulation Testers.
Insulation Testing
AC insulation testing
DC diagnostic insulation testing
DC Hipot testing
DC overvoltage or withstand testing
VLF insulation testing
Insulation resistance testing < 1 kV
PD Testing of insulation materials and electronic components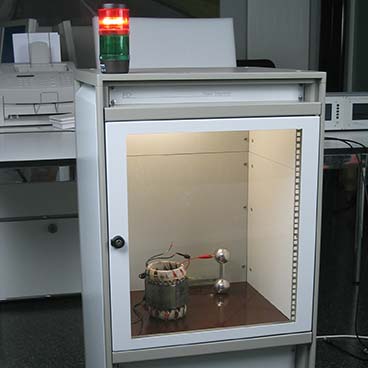 PD Testing of insulation materials and electronic components